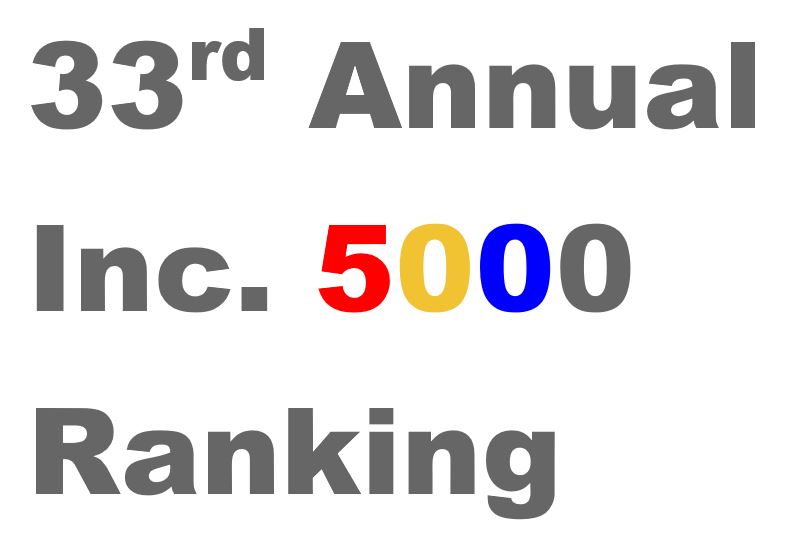 Demco Automation Named to Inc. Magazine's
33rd Annual Inc. 5000 List of the Fastest-Growing Private Companies in the U.S.
 Quakertown, PA, September 3, 2014 – Demco Automation announced today that it has been recognized on the 33rd annual "Inc. 5000" ranking of the fastest-growing private companies in the U.S. The Pennsylvania-based company is ranked NO. 4985 with a three-year sales growth of 43% and is one of only eight companies from the manufacturing sector on this list from Pennsylvania.
"Our expanding customer base coupled with our new technology offerings, automation platforms, and partnerships has given us the opportunity to increase our growth as a leading automation systems provider for advanced-technology industries," says Stephen Maund, President & CEO of Demco Automation. "Our team is focused on providing innovative and reliable solutions in a globally competitive business environment. This recognition is a testament to our talented team and corporate strategy."
According to Inc., this is the most competitive group in the list's history with the aggregate revenue is $211 billion. "What surprises me, even though I know it's coming, is the sheer variety of the paths our entrepreneurs take to success, thematically reflecting how our economy has evolved," says Inc. President and Editor-In-Chief Eric Schurenberg. "This year there are far more social media and far fewer computer hardware businesses than there were, say, six years ago. But what doesn't change is the fearsome creativity unleashed by American entrepreneurship."
About Demco Automation
Demco Automation is a leading supplier of flexible, cost-effective and low-risk automated manufacturing systems for technology-based industry sectors. The company has grown to service customers throughout the United States, the Caribbean, Mexico and the Pacific Rim. Known for its ability to build automation systems and platforms to meet specific production requirements, Demco designs and manufactures all products within its Quakertown, PA facility. Customers include manufacturers of medical devices, electronics, automotive, telecommunications, optical discs, consumer products, commercial/industrial products, semiconductor, pharmaceutical, and bio-technology.
More about Inc. and the Inc. 5000 Methodology
The 2014 Inc. 5000 is ranked according to percentage revenue growth when comparing 2010 to 2013. To qualify, companies must have been founded and generating revenue by March 31, 2010. They had to be U.S.-based, privately held, for profit, and independent–not subsidiaries or divisions of other companies–as of December 31, 2013. (Since then, a number of companies on the list have gone public or been acquired.) The minimum revenue required for 2010 is $100,000; the minimum for 2013 is $2 million. As always, Inc. reserves the right to decline applicants for subjective reasons. The full listing of the Inc. 5000 can be found at http://www.inc.com/5000.
Demco Automation's ranking can be found at http://www.inc.com/profile/demco-automation