Automated Assembly Systems
Demco Automation™ is a leading supplier of reliable, cost-effective and low-risk automated manufacturing systems for technology-based industry sectors. We specialize in developing and implementing advanced technology automation platforms configured to meet your unique, specific strategic goals and objectives. Whether your manufacturing challenges require a custom system or one of our patented product platforms, Demco Automation will develop a process solution tailored to your unique needs.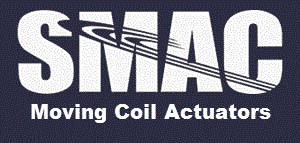 Demco Automation is also a distributor for SMAC moving coil actuators. Position, motion, and force are programmable features of this versatile product. Please contact Demco Automation for more information, quoting, technical information, and application assistance.
Industry Specific Automation
For over thirty years, Demco Automation has been at the forefront of  technology. Every day we work with our customers to attain the next level of performance in a competitive business environment.
From robotics and material handling to custom tooling, motion control, and vision systems, our experience ensures a successful execution of your process needs.
Process Capabilities & Experience
Demco Automation has extensive experience and proven expertise in all the areas required to configure the best process for your manufacturing application:
Small part assembly, testing, packaging
Robotic assembly cells, assembly machines, automated assembly lines
Vision systems, bar code scanning, labeling
Laser marking, welding, gluing, liquid filling
Tooling, dies, pressing, crimping, forming
Material handling, pallet conveyor systems, indexing and linear motion
PLC and PC-based control systems
Safety guarding, ergonomic solutions, LEAN manufacturing cells
Semi-automatic stations, workstations